Maintaining Historic Buildings
for Today's Uses
October 18, 2023
Spur Theater, La Veta, Colorado 2023
Temple Israel, Leadville, Colorado 2023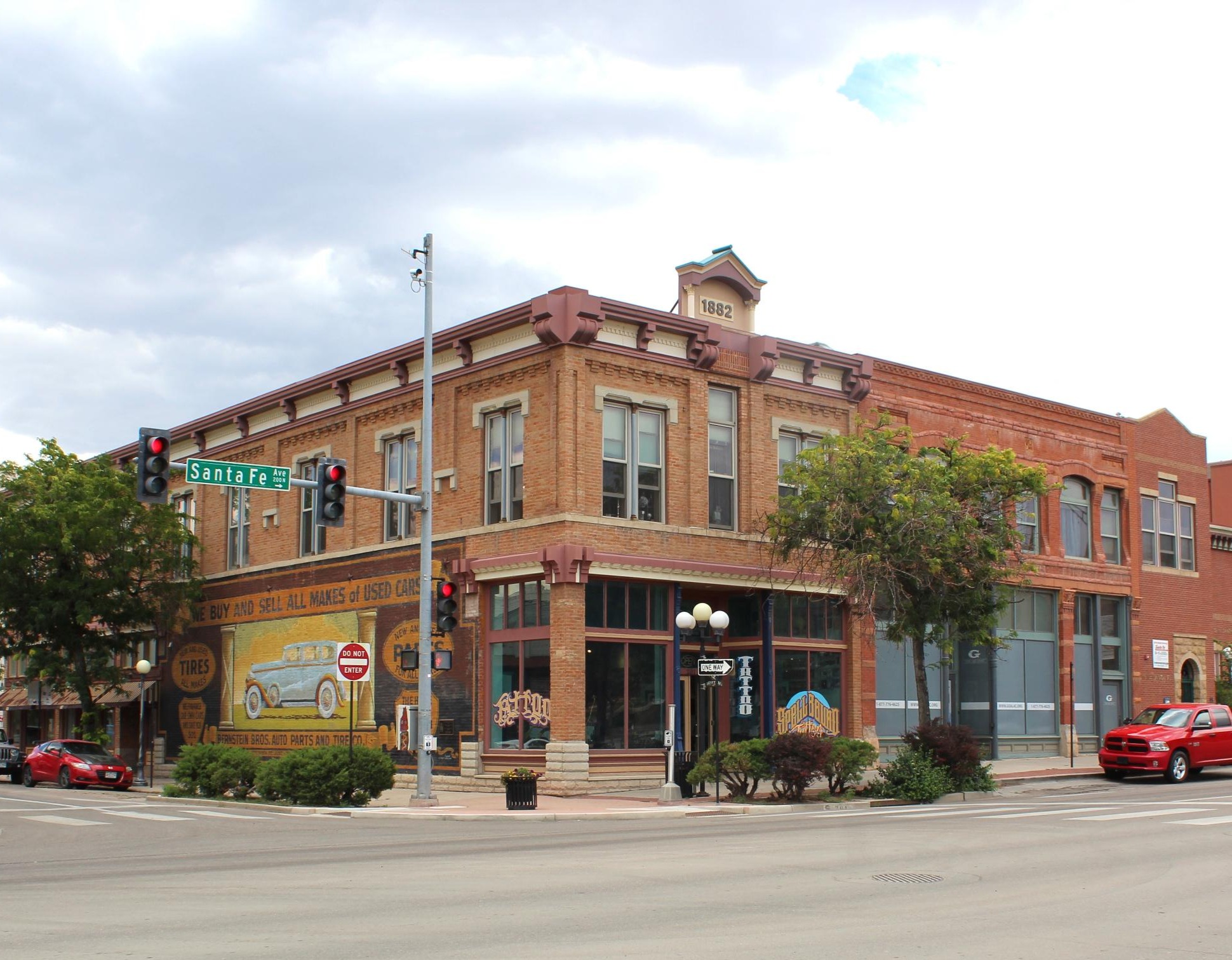 Holden Block, Pueblo, Colorado 2023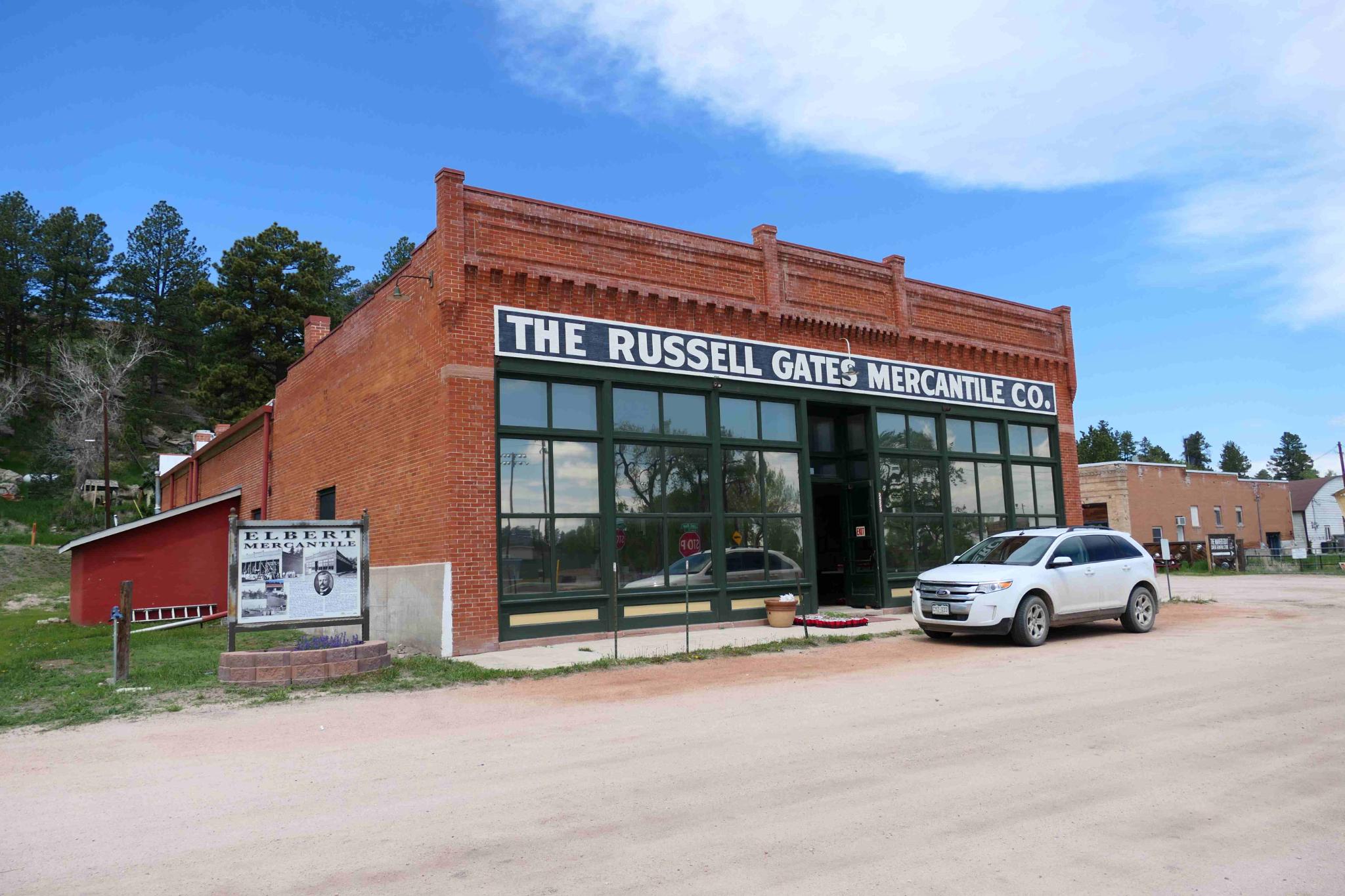 Russell Gates Mercantile, Elizabeth, Colorado 2023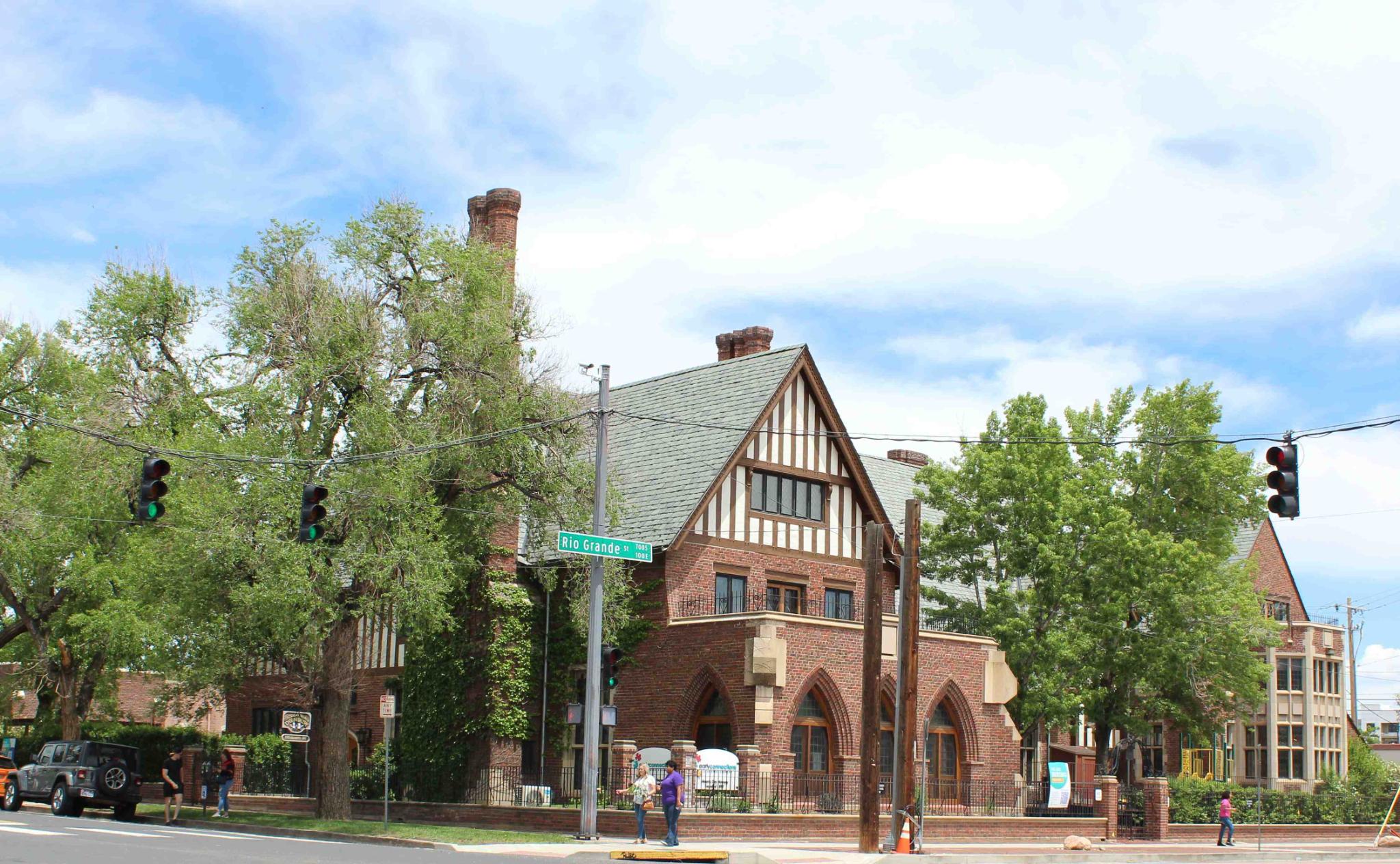 Colorado Springs Day Nursery, Colorado 2023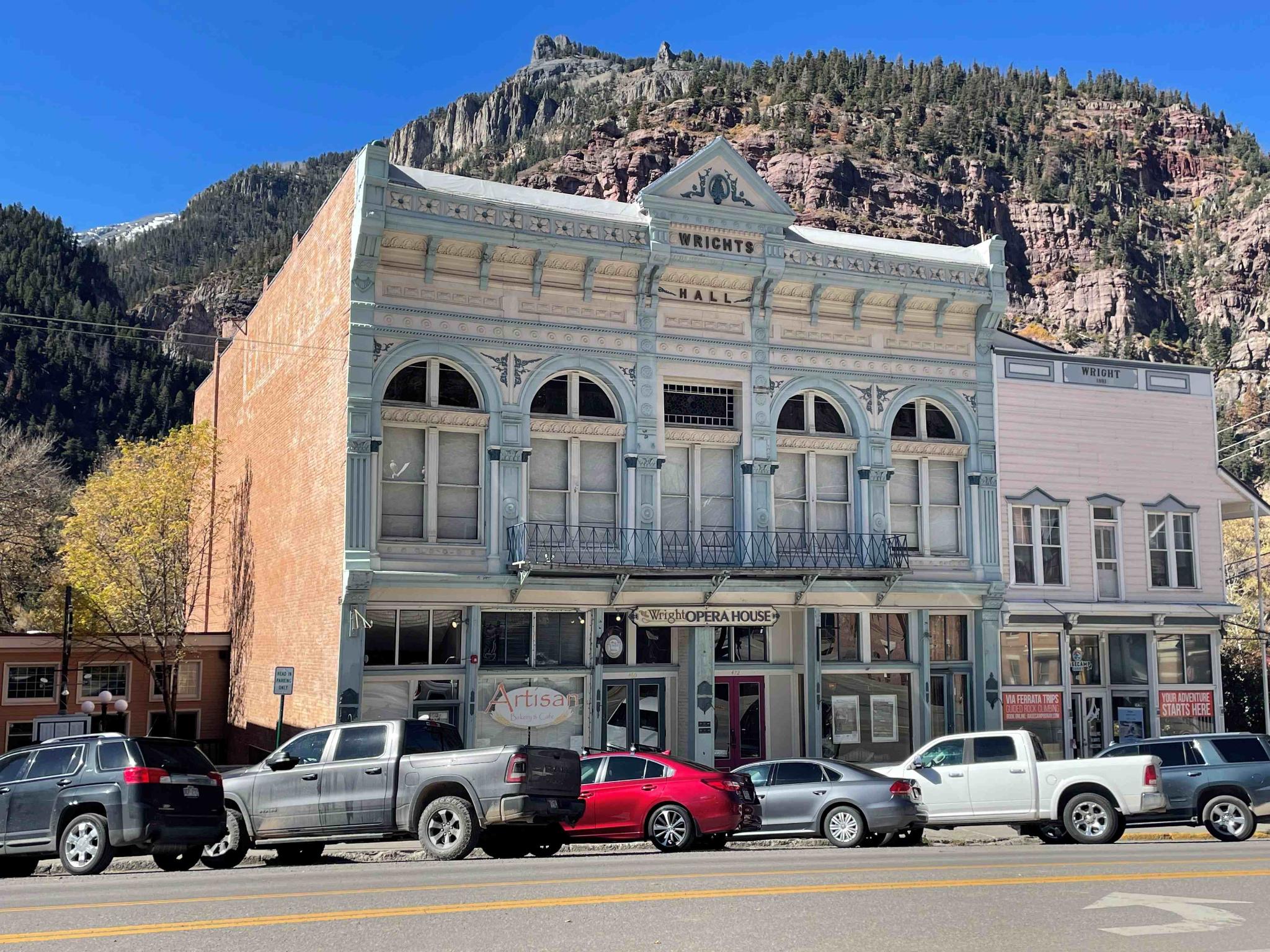 Wright Opera House, Ouray, Colorado 2021
BY HOLLY TAYLOR
During my summer work documenting easement properties (highlighted in bold throughout) as an intern for the Colorado Historical Foundation, I was fortunate to visit the former Huerfano County High School in Walsenburg (pictured above). I stepped out of my car and mentioned to my daughter how lovely it was that a regional library had taken over the space. A woman, getting into her car, overheard me and stood back up, a smile on her face. She explained that because it used to be the county high school and held many memories for so many people in the community, that it becoming a library meant a great deal to the people of Walsenburg.

The purpose of preserving historic properties is not just to freeze a building and keep it in some sort of protective bubble. The true purpose and meaning of the preservation work goes far beyond: working towards continuous building maintenance or rehabilitation to ensure its ongoing relevance within the community for years to come. It preserves its importance and continuity in a community. The Smiley Building, in Durango, another Colorado Historical Foundation easement site, was a junior/senior high school for six decades. It was converted into a community center and now serves as an area for nonprofits, arts and crafts, and a café1. The "eco-rehabbed" building now bustles with yoga and dance classes, music studios, a coffee shop and even a preschool.

Many buildings that the Colorado Historical Foundation works with through their easements program have been transformed, reactivated, and are being reused. The Hough Building in Lake City, formerly a private business, serves as an arts center, hosting visual multi-media art shows and concerts. The Spur Theater in La Veta now hosts a fitness studio, and Temple Israel in Leadville is an incredible museum and archive of local Jewish history. In Pueblo, the beautiful brick Holden Block hosts a tattoo parlor and low-income housing units, the Russell Gates Mercantile in Elizabeth provides a space for community meetings and senior meals, and the Loveland Feed and Grain is undergoing a huge transformation to provide residential lofts, offices, studios, and an arts exhibition space.


Some properties supported by the Colorado Historical Foundation's easement program have been in constant use, fulfilling their original use/intent as the years have passed. Alice Bemis Taylor donated money to fund the construction of the Colorado Springs Day Nursery; both my son and daughter attended daycare at the Day Nursery, eighty years after it was opened in 1923. The Colorado Springs Fine Arts Center has continued its purpose of being a "multicultural and multidisciplinary arts center" which "encompass[es] a fine art museum, art education, and theatre" ever since Julie Penrose and Bemis Taylor donated art and land to serve as a cultural center for the arts in Colorado2. The Tabor Opera House opened in 1879, intended to bring culture and refinement to the rowdy mining town of Leadville. The Tabor Opera House Preservation Foundation, in close partnership with the City of Leadville, continues to host "world-class shows like opera, theater, Broadway, blues, jazz, rock, flamenco dancing and ballet, community theater."3 They are in the middle of a multi million-dollar restoration. In the same spirit, the Wright Opera House in Ouray opened in 1888 to try to "civilize" the miners. Today, the Wright hosts movies, plays, and other entertainment and was carefully restored by a local nonprofit4. Both these places continue to provide a center for entertainment and community in these mountain towns. The Mancos Opera House shares the same legacy and trajectory, and the Fox Theatre in Trinidad is also undergoing a huge rehabilitation.

Many hotels in Colorado still serve their original purpose today. In Telluride, the New Sheridan Hotel has welcomed guests since 1895, a beautiful red brick building erected after the original hotel burned in a fire5. Denver hosts the Oxford Hotel, dating to 1891, and of course, Estes Park has the Stanley Hotel, built in 1909. Celebrating 100 years is the Armstrong Hotel in Fort Collins, a hotel which found success with the booming automobile age, was a flop-house in the second half of the 20th century, and now serves as an upscale boutique hotel in downtown Fort Collins, replete with a swanky jazz club6. The Strater Hotel in Durango, built in 1887, says it best: "it is a living museum."7


Many easement properties stewarded by the Colorado Historical Foundation are indeed living museums, "living" in their most alive and useful way today. Each of these structures' use and function continues to serve as an important community feature, offering a steady presence through the years. The businesses and occupants within them are able to leverage the historical integrity of their properties as unique features that set them apart.

Rehabilitating a historic property provides opportunities for the community to practice sustainability while retaining its unique cultural heritage. Reusing existing structures encourages economic growth and provides employment and living spaces for residents, often in the heart of their very own communities. As Colorado continues to grow, affordable housing, sustainability, and preventing displacement are of crucial importance, and we must think critically and with an open mind about the reuse of historical structures in order to support those who live and work in our communities. The Colorado Historical Foundation is proud to support innovative thinkers who can imagine possibilities for the reuse of a historic structure.

---
Holly Taylor, based in Colorado Springs, completed an internship at the Colorado Historical Foundation in the summer months of 2023. She helped the Foundation document conditions of its southern Colorado conservation easement sites and took the opportunity to research history associated with these sites. Taylor is a PhD candidate at the University of Colorado Boulder, studying early American History.
---